SCIENTIFIC SURFACE SOLUTIONS UNIQUE SURFACES FOR THE MOST DEMANDING APPLICATIONS
Trespa

®

TopLab

®

Plus
®
Highly chemical resistant surface
TopLab® PLUS® is the perfect surface for quality worktops that do not support bacterial growth
and are highly resistant.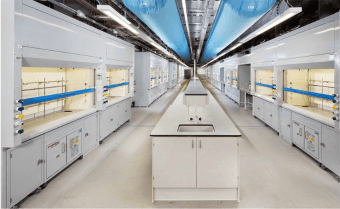 Trespa

®

TopLab

®

Base
®
Heavy-duty surface
Robust and lasting panel for worktops and cabinetry applications where scratch and wear resistance are of great importance.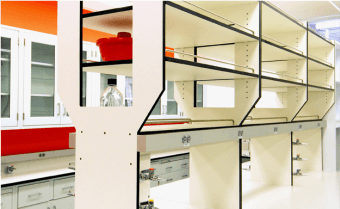 A leading producer in the field of scientific surface solutions, TRESPA INTERNATIONAL B.V. has specifically developed the TRESPA® TOPLAB® product range for the most demanding functional and scientific applications.
Comprised by three product lines, TRESPA® TOPLAB® is a high-pressure compact laminate (HPL) fabricated with wood-based fibers and thermosetting resins.
Learn More at Trespa.com